2023 NSPAH Judges
The following members of our community have volunteered to serve as judges for the 2023 North Star Puppy and Handler Contests.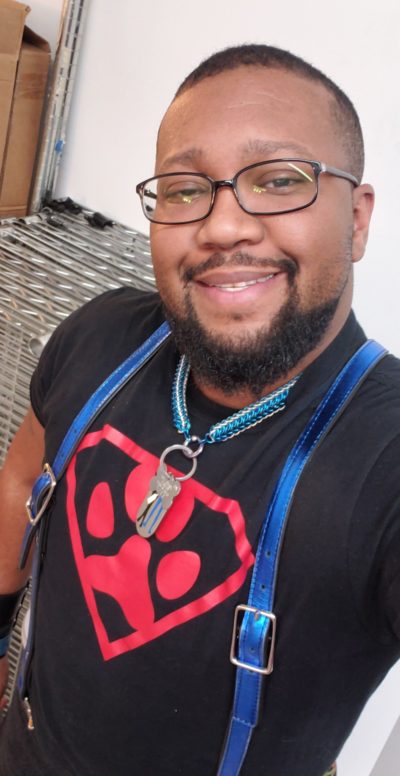 Ash
2020-2021 Mr. Twin Cities Leather, 2023 Mr. Minnesota Trans USA
Ashley, Ash, Dragon Pup, Pup Lover or Ashton the Adorable Lover are all names this fun and deep loving human goes by. Dragon is a BI&POC Masculine presenting Transgender Dragon and uses They/them/thier pronouns. A consummate Drag King performer for well over a decade and can be seen performing for fundraisers in the Minneapolis scene.  An adorable dragon pup at heart, Ash loves to play whenever the opportunity presents itself.  Ash is a member of North Star Kennel Club, president of Twin Cities T-Rexx, president of Twin Cities Spectrum, part of the planning for Rendezvous weekend and served on the Imperial Court of Minnesota.  They represented The Twin Cities community by holding the title as Mr.Twin Cities Leather 2020-2021 and walked across the stage at IML in 2022 representing all their intersections. Now holding the title of Mr. Minnesota Trans USA 2023 he is a believer in the need to promote education and tolerance. Ash volunteers and supports many different educational events across the Twin Cities and the greater LGBTQ+ and Leather Communities.  Ash loves a chance to meet new people, and is excited for the opportunity to give hugs and Show Up and Show Out for thier many intersectionalities.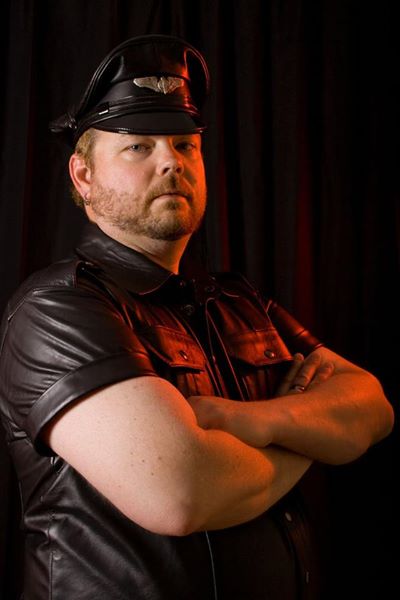 Daddy Don
2012 IPTC International Trainer
Don is the 2012 International Trainer and he makes his home in Denver, Colorado. He and his partner Chris started exploring Leather in 2004. Their first kink event was Thunder in the Mountains, and that event sparked a fire for learning and sharing. He co-founded the Denver boys of Leather in 2006 and is so proud of their ongoing success. Don served on the Board of Directors of the Rocky Mountain Leather Alliance for five years, working to secure visibility in the local Denver community. Don started exploring puppy play in 2008, met Pup Luckey in 2009, and together they hold the International Puppy & Trainer titles for 2012. Together they traveled to many US events to educate on the puppy/handler dynamic. Don co-produced every Puppies In The Mountains event since 2011, and chairs the Board of Directors of Puppies In The Mountains, Inc, a 501(c)3 Non-Profit organization. Don really likes puppies, reading, cooking, and LOTS of snuggling!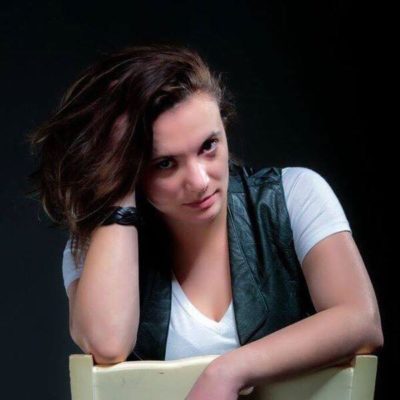 Evie Bea-Pan
2018 Ms. Minnesota Leather Pride
Evie hails from the barren wasteland that is North Dakota and western Minnesota but for the past decade has resided in the Sin Cities aka Minneapolis/Saint Paul, an environment far better suited for her requirements and lifestyle. She is a demisexual, panamourus, polyam, kinky bottom who flags a veritable rainbow of colors but can always be found flagging black on the right and check on the left, is rumored to give the best skritches in the land and is often utterly spoiled by her Sweetie. Evie has been honored with the positions of Mistress Majora for the Twin Cities girls of Leather and a full member of the Twin Cities boys of Leather. As Ms Minnesota Leather Pride 2018, she traveled far and wide to spread the naughtiness of the Minnesota Leather community and to remind others that Minnesota is not a fly-over state but a destination to be appreciated and went to leather bars from Chicago and Toronto, to Dallas and San Francisco, preaching the dirty word. She is often found with yarn and the tools to use it.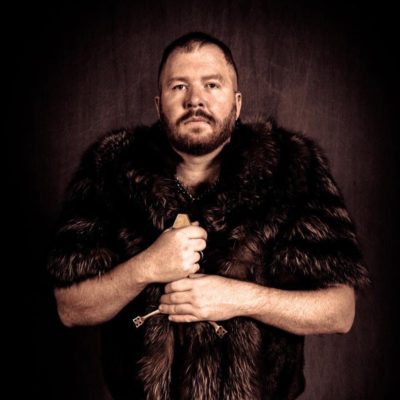 JP
2011 Mr. Minneapolis Eagle
This is a choose your own adventure judge. If you are of a faint heart read bio 1! If you want the full back story adventure, mystery, and chaos read bio 2:
Bio 1
Jp or "just pup" has been part of the pup community for over 15 years (105 dog years). During that time he has been a regular member in Minneapolis leather and pup community. Serving as a member of the lead pack of the North Star Kennel Club and as a member of the Atons of MINNEAPOLIS. He is Mr Minneapolis Eagle 2011 and has lead multiple pup classes and discussions during his years in the community.
He is proud to be part of the Ingram-Lile family as well as alpha to pack Noden and married to his loving and way too patient husband Roger.
JP maybe an old dog but he still has a few tricks up his sleeves!
Bio 2
In 1981 while over the Himalayan mountains, a mother to be and her husband were on a humanitarian mission when catastrophic engine failure made their plane crash. There were no survivors… or so it was believed. Raise by pack of temple foo dogs for 21 years JP learned the ways of the dog! He would be sent back to Minneapolis, MN after he graduated dog school… or as they call it non-obedience school… to cause chaos and trouble! Looking like a hooman, the dogs knew JP would be able to infiltrate the top levels for the government and bring the hoomans down from the inside… the plan would have been successful if not for JP having Attention Deficit Disorder. So the mission was forgotten. JP can usually be found with other pups trying to cause chaos or telling people that "they are wearing too many pants"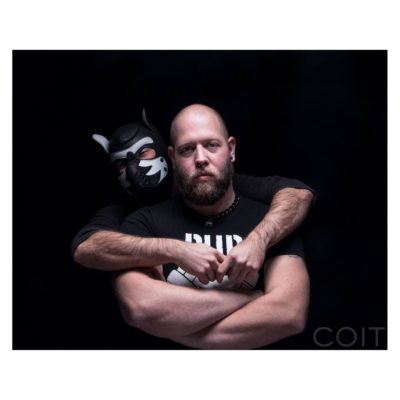 Pup Havok
2017 TriState Puppy, 2019 IPC International Puppy
Zak, also known as Pup Havok, is a slutty, sex-positive, St. Bernard puppy who calls Minneapolis, MN home. He is a queer-as-fuck switch-leaning submissive and discovered the leather and kink community in 2012. He can be described as highly touchy-feely, given some of his favorite kinks. Ask him what they are and he will be sure to tell you, enthusiastically, and probably show you how to do them. He is proud to have served as both TriState Puppy 2017 and IPC International Puppy 2019. As a community educator, kink enthusiast, feminist, collared submissive, relationship anarchist, and Bootblack he encourages everyone he encounters always to play hard, but love harder.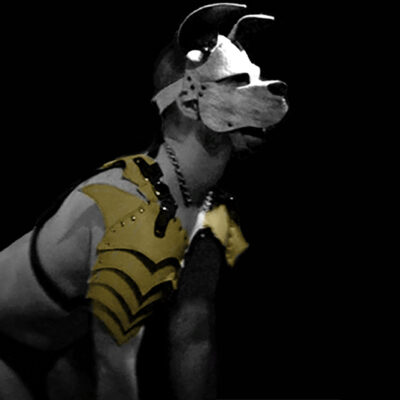 Pup Ranger has been a member of the Twin Cities leather and kink community for more than 5 years. He is a founding member of the North Star Kennel Club and an original Lead Pack member. Ranger volunteered with the Twin Cities chapter of the Mr. Friendly campaign to educate and reduce stigma around HIV and other sexually transmitted infections. He has facilitated puppy play demos for NSKC, Kink U presented by Titans of the Midwest, and other events across the Midwest. Ranger took some time away to focus on personal and professional development, but he is eager to sink his teeth back into the community.
Ranger is a service top whose interests include edging, CBT, pits, nipple play, impact play, watersports, and, of course, biting.